DOWNLOAD & TRY FREE DEMO !
All DOTEC-AUDIO plug-ins have free demonstrations in paid version as well.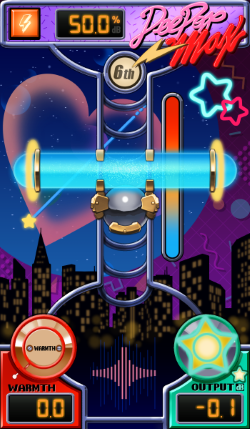 DeePopMax Maximizer / VST & AU & AAX plug-in
DeePopMax is a maximizer optimized for CD and digital distribution!
Modern pop music requires mastering that is conscious of low-volume playback devices such as PCs and smartphones.
DeePopMax automatically adjusts the loudness balance of each range to create a catchy sound with amazing quality.
The sound catches ears even if you release songs on SNS.

Demo Video
Features
Adjust the balance and sound pressure simply by raising the main throttle.
WARMTH function to add warmth at increasing loudness.
MONITOR function to check the effect with constant level.
Nice "Fancy" graphics.
Checked hosts

Our Plug-ins are tested with following hosts.
Please try demo to check works normally on your hosts.
OBS Studio 26 New!
Streamlabs OBS V1.0 (Windows only) New!
ProTools 11.x & 12.x & 2018
Cubase 8.x 9.x 10.x
Ableton Live 9.x 10.x 11.x
SONAR Xx & PLATINUM / CakeWalk
Studio One 3.x & 4.x
FL Studio 12.x
Logic Pro X 10.x
GarageBand 10.x
Reason 9.5 & 10.x
BITWIG STUDIO 2.x
ACID Pro 10
Digital Performer 10
Serato Studio 1.4
Ability 3.0

Release notes
Jan/5/2021 Version 1.0.3 : New!
- Apple Silicon support for VST, VST3, and AU for Mac (AAX is not supported).
- Fixed automation problem when using VST3 in Cubase.

Jul/3/2020 Version 1.0.2 :
Improved graphics processing to up on Mac Retina models.

Jun/23/2020 Version 1.0.1 :
Improved graphics processing to up to 300% on Mac.

Feb/26/2020 Version 1.0.0 :
First release.