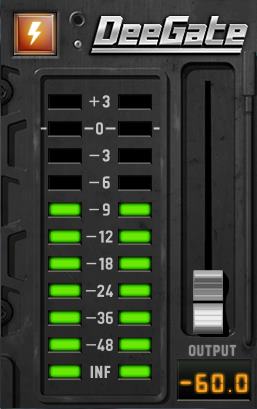 DeeGate Noise gate / VST & AU & AAX plug-in
DeeGate is a very simple noise gate that mutes sounds smaller than the volume you set.
Checked DAWs

Our Plug-ins are tested with following hosts.
Please try demo to check works normally on your hosts.

ProTools 11.x & 12.x New!
Cubase 8.x
Ableton Live 9.x
Sonar X2 - PLATINUM
Studio One 3.x
FL Studio 12.x
Acid 7.0e
Logic Pro X 10.x
GarageBand 10.x
Reason 9.5 New!
BITWIG STUDIO 2 New!