DOWNLOAD & TRY FREE DEMO !
All DOTEC-AUDIO plug-ins have free demonstrations in paid version as well.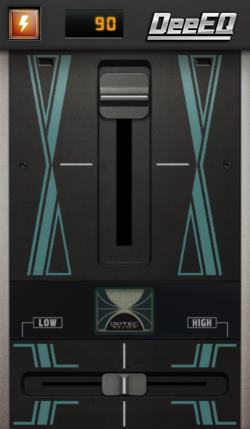 DeeEQ Equalizer / VST & AU & AAX plug-in
You can get the best equalizing with only two sliders.
Checked DAWs

Our Plug-ins are tested with following hosts.
Please try demo to check works normally on your hosts.

ProTools 11.x & 12.x & 2018
Cubase 8.x 9.x 10.x
Ableton Live 9.x
Sonar X2 - PLATINUM
Studio One 3.x
FL Studio 12.x
Logic Pro X 10.x
GarageBand 10.x
Reason 9.5
BITWIG STUDIO 2.x
ACID Pro 8
Digital Performer 10
DEMO Download
Windows VST/AAX (ZIP 32/64bit)
Mac OS X VST/AU/AAX(TGZ 32/64bit OS 10.7 or later)
Latest version is 1.0.3. These ZIP files include manuals(En/Jp).
Demo version of DeeEQ has a limitation for operating time (disabled after a certain number of the samples are processed).
Please purchase a serial key and register from here in order to use with no restrictions.
* The registration requires an internet connection.
Input the Coupon Code or other product's Serial key !
You can buy DeeEQ at a discounted price !
(Coupon $10 USD discount, Serial key $15 USD discount )
Features
DeeEQ is a VST & AU plugin with following features:
You can get the best equalizing with only two sliders.
"More(less) bass(treble)"etc.You can use it by your sensuous.DeeEQ is semi-automatic EQ.
Cut(boost) by a vertical slider. Emphasize Bass (treble) by a horizontal slider.
Release notes
Jun/7/2017 Version 1.0.3 : New!
Released AAX Version.
Changed the support MacOSX version "10.9 or later" to "10.7 or later"

May/24/2017 Version 1.0.3 : New!
Fixed bug "automation problem on some DAWs".

Nov/28/2016 Version 1.0.2 :
Fixed a bug in some systems.

Nov/11/2016 Version 1.0.1 :
Fixed Bug that sometimes status not saved.

Oct/18/2016 Version 1.0.0 :
First release.